If your clients need to gain more trust, confidence and resilience, you´ve come to the right place. Hire me for your academy or training to give your clients a big boost of motivation, inspiration, confidence and resilience. That's right, not only for that one hour, but to create lasting change.
We´ve all been to those seminars / masterclasses and other inspiring events that got us pumped for a moment, but after then – what? 
That's it, the effect fades away after a while.. I don't only want to inspire and inform your clients, I want to give them a real handy tool that is always right there in their pocket whenever they need it.
Together with you, I coordinate what your unique group needs. We discuss their fears, their desires, who they want to grow into and what is still holding them back. Based on this, I create a self-hypnosis audio. They can listen to this audio from the comfort of their homes for 3 weeks to expect a powerful mindset shift!
What can you expect when you work with me?
Inspire: An inspiring online Masterclass including a live hypnosis session. In this masterclass I take your customers along in my story. About how working on my self-confidence has helped me to grow my career tremendously. Namely working for clients such as Vogue, Dolce & Gabbana and Elle magazine. The niche your client is working in may be very different, but the principle is the same. When you believe in yourself (and in your product), the other person also believes in it.
+
Inform: scientific explanation about hypnosis, how it affects your subconscious mind and how it will help your clients. 
+
Tools: Inspiration and information isn't enough. I don't only want to inspire and inform your customers, I want to give them a practical tool. That's why I don't only give a live hypnosis, but also create a personalized self-hypnosis for your group. This way they can rewire and upgrade their mindset from the comfort of their homes.
Hi there! My name is Elles Ottens. I am an International Fashion model, TEDx speaker, Certified Life Coach, Hypnotherapist & RTT (Rapid Transformational Therapy) Therapist.
International Fashion model 
I have been working as an International Fashion model for 8 years (Wooh, time flies!) Over the course of my career, I worked with beautiful brands such as Dolce & Gabbana, Vogue, L´officiel, Marie Claire, Elle Magazine, Oysho and many others
TEDx Talk
In my TED X talk, I talk openly about how modeling often negatively influenced my self-image. In order to keep going in a world that looks very glamorous & dreamlike on the outside, I had to find a way to keep myself stable and build a strong self-esteem as the reality was actually a challenging career path that pushed me to discover tools to become stronger and more resilient. 
See my TEDx talk to listen to my full story. Years of inner work has helped me to rebuild my self-esteem and feel more stable within myself no matter the circumstances. While also at the same time uplevelling my career drastically. 
Rapid Transformational Therapist & Empowerment coach.
Nowadays, I am a Rapid Transformational Therapist and Empowerment Coach. I help (starting) new entrepreneurs build a strong sense of self-worth, self-belief and resilience to go after their dreams.
Hypnosis directly influences your subconscious mind. 95 percent of everything we think, do and feel stems from our so to speak formed blueprint. This blueprint is formed in the early stages of childhood. The blueprint exists of the thoughts, behaviors and actions we learned from our parents, teachers, our experiences and society in general. Even though those beliefs and behaviors don't serve us anymore, they stay with us if we don't consciously work on them.
Hypnosis is the fastrack to influence your subconscious mind. It brings you in a different brainwave state, which allows your subconscious mind to take in new empowering beliefs easily. After listening to your audio for several weeks, you override your old limiting thought patterns with new empowering thought patterns. Behavioral change all starts with changing your thoughts. Through hypnosis you change your thought patterns, beliefs and therefore your actions.
Hypnosis is safe. You are always in full control. All Hypnosis is Self Hypnosis. Hypnosis is a very natural state. In fact, every day you reside in states of hypnosis. Think of hypnosis as a trance state in which you are fully in the moment, like when you are riding a bike, driving a car or are glued to your laptop because you´re binge watching your favorite netflix series. 
This trance state allows you to take in affirmations and suggestions fast, and therefore upgrade thought patterns and beliefs. That's right, so it can influence your actions and behaviours in a positive way, and therefore change your life.
There is no time-limit. You can use it for as long as you´d like to.
Elles recorded a beautiful hypnosis audio for my clients. She also gave me the script so I could record the audio as well. My clients can now choose to listen to either her voice or mine.
I listened to her hypnosis audio for 3 weeks as well and I am very excited about it. It helped me effortlessly fill my master mind group and I also see how it helped me with my new MBB group, it just feels so effortless right now. I didn't even need to do a webinar, I only needed to say that the doors are open and people just applied because they felt it is the right program for them.
Everything is a reflection. Your outer world is a direct reflection of your inner world. That's why I believe mindset is so important. Hypnosis is a great tool for this.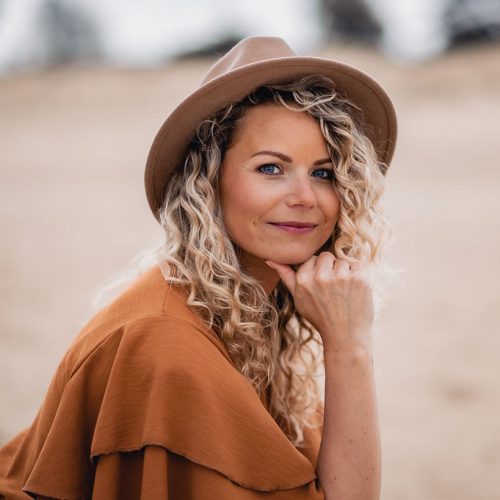 Marlou Volkerink 
Business & Branding expert
Elles is an excellent guest speaker. Her presentation was clear, enthusiastic and very engaging which made this talk a huge success. By not just explaining but rather showing her skills and techniques, Elles delivered an experience rather than ´just´ a presentation. 
The feedback from my audience was excellent. I would invite Elles back into my audience any day and highly recommend her as a speaker. 
Carla Biesinger – Business mentor 
Elles and I got to know each other through Merel van der Wouden, where we both acted as experts in her transformation program.
 Elles' audios go deep, they really hit an insanely beautiful part of your subconscious. That's also the crazy thing, you can hardly realize 'consciously' what is happening in your subconscious.
Elles chooses the words in the audio with care so that she really strikes the right chord.
The collaboration went very well, Elles sensed exactly what I was looking for and once again managed to hit exactly the right chord.
Thanks for a very special collaboration Elles!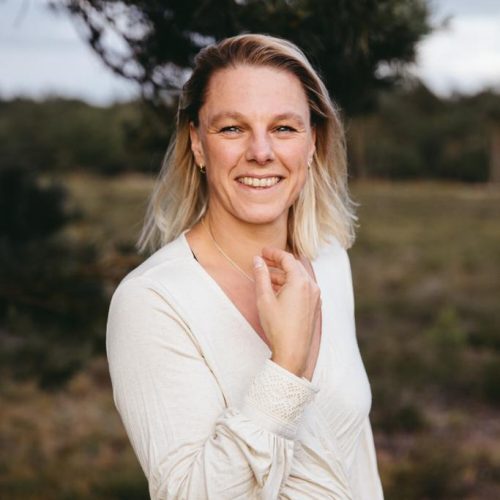 Mieke Schuurman – Breakthrough coach
Let's collaborate and make a bigger impact together!