Only 1 ticket left
15 – 07 – 2023 11:00 – 13:00 CEST
RAPID TRANSFORMATIONAL SESSION IN AMSTERDAM
For (starting) entrepreneurs who want to feel more confident in their ability to make their business succeed on their terms.
 
 

What other high achievers say about working with Elles:


Carla Biesinger
Entrepreneur and business mentor
´After listening to her audio for a couple of weeks, I could already tell an overarching feeling of trust and calmness. After years of dealing with anxiety and fears of losing everything, this is HUGE. Thank you so much Elles, I am so grateful for you.´
´I had an incredible session with Elles. After listening to the audio I actually re-opened my online store.´
Katrin Kaurov
Ceo and Founder of New York based fintech venture, and Former fashion model
´Everything I did from New York Fashion week, to attending Harvert to doing a Youtube Channel, I owe it all to Elles and I am so grateful for it.´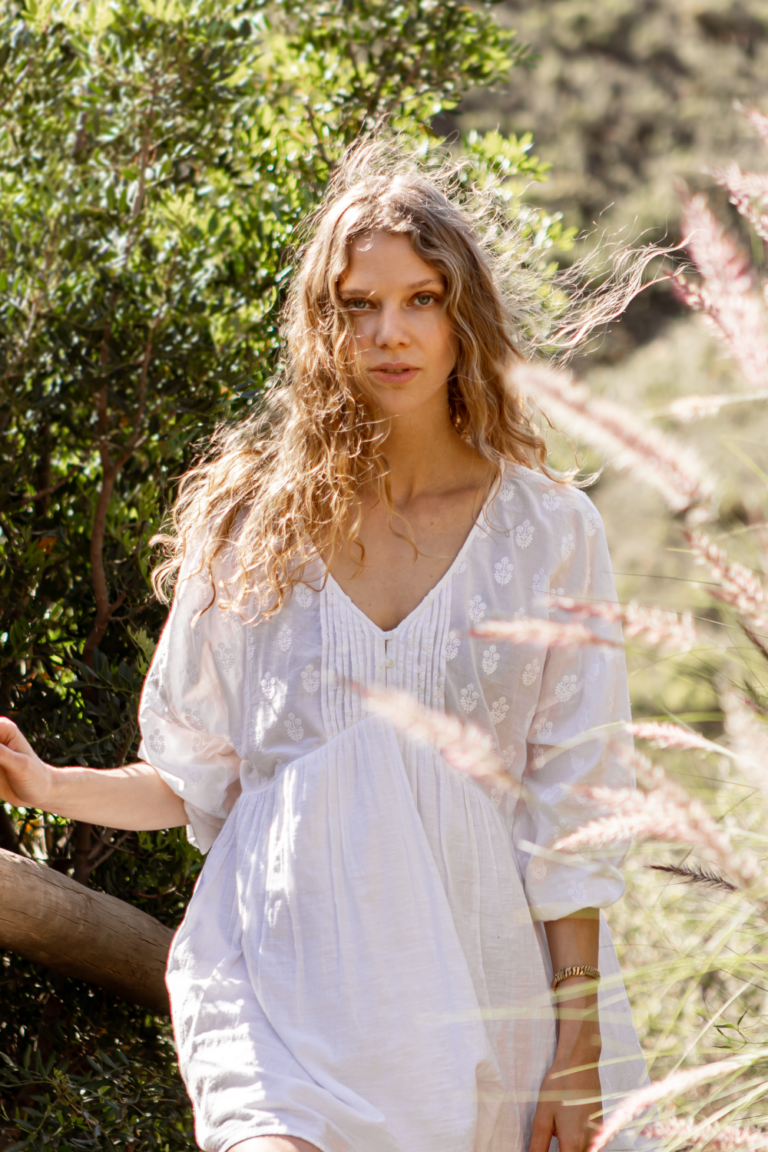 Join this session if you want to feel more sure in your ability to create / run your own business with more confidence.

This session allows you to alter limiting beliefs that are rooted in your subconscious mind. This is incredibly powerful as neuroscience shows that 95% of everything we think, do and feel stems from our subconscious mind.  
How big your impact could be if you´d be able to take more inspired action?
How productive that extra boost of motivation and confidence would make you. 
What a difference it would make for your career or business if you´d fully tap into your potential, and how alive and empowered it would make you feel!


Did you know that 95 percent of all of our thoughts, beliefs, decisions and actions are driven by our subconscious mind?

Time to upgrade your subconscious beliefs for more entrepreneurial confidence!
Maria
Holistic health therapist
´I went from zero self-belief and motivation to literally networking & planning my business idea straight away. Amazing & insightful session.´
Madlyn Smyth
Business analyst and operations coach
´Working with Elles is one of the best decisions I´ve ever made! Tackling personal obstacles to then, in turn, reach professional clarity was such a powerful experience.´
In this intimate Rapid Transformational session I will help you break through negative beliefs that block you from feeling confident in your business setting up your business / taking it to the next level. 
See it as a beautiful software update for your subconscious mind;) 
In short, you will upgrade your subconscious mind for more self-belief, confidence and trust, so you feel energized when working on your business. 
What is Rapid Transformational Therapy?


RTT is an award winning method that combines the best principles of Neuro-linguistic Programming (NLP), Cognitive Behavioral Therapy (CBT) and Psychotherapy.
It is a new revolutionary method that enables you to access your subconscious mind.
RTT helps you find out the root cause of why you´re not excelling the way you wish to, and to upgrade limiting subconscious beliefs that no longer serve you. These can be beliefs that have held you back for -no joke- over 20 years! That's right, many times without even being aware of it.

Hmmm sounds great, but...
You are always in full control. All Hypnosis is Self Hypnosis. Hypnosis is a very natural state. In fact, every day you reside in states of hypnosis. Think of hypnosis as a trance state in which you are fully in the moment, like when you are riding a bike, driving a car or are glued to your laptop because you´re binge watching your favorite netflix series. 
This trance state allows you to take in affirmations and suggestions fast, and therefore upgrade thought patterns and beliefs. That's right, so it can influence your actions and behaviours in a positive way, and therefore change your life.
You don't need to believe in it, just know the science behind it. Hypnosis is the fastrack to influence your subconscious mind. Neuroscience shows that 95 percent of everything you think, do and feel stems from your subconscious mind. In other words, almost everything you do happens without your conscious awareness. The power of hypnosis is that it brings you in a different brainwave state, which enables you to understand your limiting behaviours and beliefs. Behavioral change all starts with changing your thoughts. Through hypnosis you change your thought patterns, beliefs and therefore your actions.
How will I receive my audio?
You will receive your audio by mail. Make sure to keep an eye on your mail inbox, including spam. Once you have received the audio, it is highly recommended to listen to it for 4 weeks, with headphones.
Tip: create a morning or evening routine that includes listening to your audio. The easiest way to form a habit is by creating a cue.
What if I am not happy with the audio?
If you are unhappy with the audio, there is a 14-day refund guarantee. Send us an email by hello@ellesottens.com and we will happily arrange a refund for you.
How does hypnosis work?
Hypnosis directly influences your subconscious mind. 95 percent of everything we think do and feel stems from our so to speak formed blueprint. This blueprint is formed in the early stages of childhood. The blueprint exists of the thoughts, behaviors and actions we learned from our parents, teachers, our experiences and society in general. Even though those beliefs and behaviors don't serve us anymore, they stay with us if we don't consciously work on it.
Hypnosis is the fastrack to influence your subconscious mind. It brings you in a different brainwave state, which allows your subconscious mind to take in new empowering beliefs easily. After listening to your audio for several weeks, you override your old limiting thought patterns with new empowering thought patterns. Behavioral change all starts with changing your thoughts. Through hypnosis you change your thought patterns, beliefs and therefore your actions.