Do you feel like you are not using your full potential and you're ready to take a next step in the right direction?

This is the sign you have been waiting for. In this one-on-one session I will help you gain the clarity you need, so you'll know exactly which direction you want to go into and therefore can finally start to take action to (at least partly) transition towards creating your own dream business.
Only 2 spots left (last update 10th of June)
You are an ambitious woman who wants to create a business with purpose. You are ready for something more. You want to do something besides modeling, or you want to fully transition. You don't know which direction you want to go into and are looking for someone to guide you.
What your issues might be
– You find a lot of different directions interesting and are not sure which one to choose.
– You've lost connection with yourself and are not sure which direction to go into.
– Not knowing which direction to go into frustrates you.
– Thinking about the future makes you feel restless. You know modeling is something you most likely can't do forever, but you have no idea what else you could be doing. 
– Or perhaps deep inside, you actually know what to do, but certain beliefs hold you back from actually starting it.
What you might need the most right now
– Gain clarity on which direction you want to go into. 
– To connect with yourself and to be honest with yourself. 
– Break through limiting beliefs and start working on your dream business.
What will change if you wait?
Deep inside you feel that something has to change. But hey, there's time. You're still young and can start later, right? And waiting until you discover your passion or until 'the circumstances are different', secretly feels more comfortable too, doesn't it? No judging here. Been there, done that. 
But what will change years from now on if you keep procrastinating? What will be different then? I have seen many girls who have stayed in the modeling industry for a way too long time. Not really being able to enjoy the work anymore, but feeling too scared or comfortable to take a leap into the unknown. Time goes by, nothing changes. The sad thing is, it is easy to see that after working for several years, many models aren't happy with the place they are at anymore, but they also don't dare to take certain steps..
What if you could continue to work as a model, but at the same time work on something that is truly meaningful for you? What if this can even enhance your modeling career? We all know that the most successful models are the models who use their voice…
No matter if you want to stay in this industry partly, or want to fully transition, I would love to help you gain clarity on finding what fires you up so you can finally start to take action.
– How you would feel if you finally knew what direction to go into. 
– How you would feel if you would fill up your free time with doing something you love. 
– Where you can be one year from now if you would have gained clarity on starting a business or even movement that you love.
– How you would feel if you would start using your gifts to make this world a better place.
Only 2 spots left (last update 15th of December)
Hi, my name is Elles Ottens.
I am an international model, TEDx speaker, certified life coach, Hypnotherapist & RTT (rapid transformational therapy) therapist.
7 years ago I started my modeling career. Wooh, what a ride it has been! Although I always knew I was very fortunate to have the ability to work as a model, I deeply felt that I could do more, and that I WANTED to do more. I wanted to do something meaningful, I wanted to add value to the world. 
Looking back, the direction I had to go into has always been very obvious. I was always the one reading self help books, watching shows on personal development and giving my friends advice whenever they faced challenges. The desire to help people get connected to their purpose has always been innate to me.
But when you're feeling stuck in life, you aren't always able to see things clearly. And maybe I wasn't actually BELIEVING I could do something other than modeling and ENJOY doing it…. And the fact that my ego liked the glamorous vision that came with the title "Model" didn't help me with getting clear on what truly made me happy. Which resulted in me thinking that besides modeling, other directions like acting would suit me better.
Afraid of stepping out of my comfortzone
I felt like I had to stay in the industry because that's what I knew and felt confident in. 
Looking back, I understand that the idea of becoming an actress felt way sexier to my ego than working in the self-help industry. In short; all these beliefs kept me from developing my natural strengths and just resulted in me procrastinating and distracting myself from following my passion.
Even though the last years, I often felt lost, I know this all happened for a reason. If I wouldn't have struggled myself, with this issue, I wouldn't be able to do what I am doing right now: helping models find their direction in life and do something they love and that gives them meaning. 
Using my gifts fulfills me immensely. Helping models finding clarity, break through limiting beliefs and finally go for the things they want to go, excites every cell of my body!
And I wish to give YOU the same!
CLAIM YOUR CLARITY SESSION
€97-, Including tax. 
After a one-on-one clarity session with me you will know what direction to go into.
Only 2 spots left (last update 15th of December)
What clients say about their experience with Elles
Are you ready to gain clarity on doing what you love to do? Are you ready to start doing something that aligns with your values? Are you ready to find out what fires you up? 
Fill in this form and I will get back to you within 24 hours. Looking so much forward to helping you find clarity and create a life you love!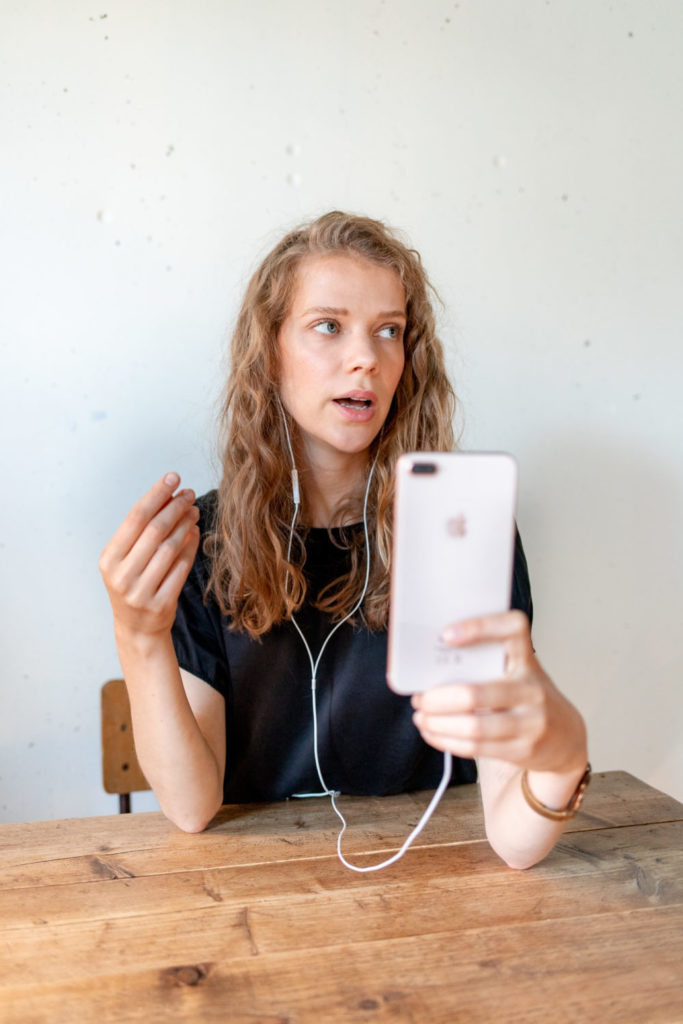 Hmmm sounds great, but...
I know how you feel. Last year I made quite a lot of BIG investments in myself and even though I knew the money would come back to me, the moment of purchasing the investment felt scary. But hey, what if you wait? What will it cost you then? What if you can create a business besides modeling on which you have a lot more control than your modeling career. Because we all know that modeling brings a lot of uncertainty. However, creating your own business helps you generate another income. 
Also think about:
Would you rather know your direction in life, careerwise, and not buy a clothing piece this month or skip eating out a few times. OR do you prefer to stay stuck in your comfort zone and continue doing what you are doing now?
Be honest with yourself.
What brought you to this page? 
Do you feel that there is more to life then only modeling and that you are not using your strengths and gifts in life? Do you want to create a business/career that is aligned with your values and goals?
Or do you want to continue doing something that doesn't completely fulfill you? What will change if you don't make a change? But also imagine, what will change if you DO take this step? What will your life look like 1 year from now?
I am ready to level up my game! Let's do this!
Great! Fill in this form and I will get back to you within 24 hours. Looking so forward to helping you find clarity and creating a life you love!